The Utility Expo 2023, held September 26-28 at the Kentucky Exposition Center in Louisville, Ky., featured a rise in alternative-energy equipment, reflecting growing regulations and changing customer preferences regarding off-road equipment emissions.
As the industry's hub for exploring new technologies, networking, and learning, utility construction professionals came to The Utility Expo in record numbers. The event offered utility pros a unique ability to test and assess new tools and machinery to determine if the new alternative-energy equipment on offer fits their needs.
Stop the Engine, Start the ePTO
The current generation of bucket trucks relies on the truck's engine to power the hydraulics that lift the crew into the air to access the utility lines or tree limbs that are on a job's itinerary.
Now, manufacturers are introducing the ePTO, the electric power take-off. These systems allow an operator to turn off the engine
of the bucket truck when they arrive on site, and use electricity, supplied by an onboard battery, to lift and hold the bucket in place. Two examples on hand at The Utility Expo 2023 were Terex's HyPower SmartPTO and Custom Truck One Source (using Vanguard's award-winning lithium-ion battery system) and Load King's Lightning ePTO. The ePTO system also reduces wear and tear on the hydraulic oil and equipment because the electric system holds everything in place, adding maintenance cost savings to the existing fuel cost savings and emissions reductions.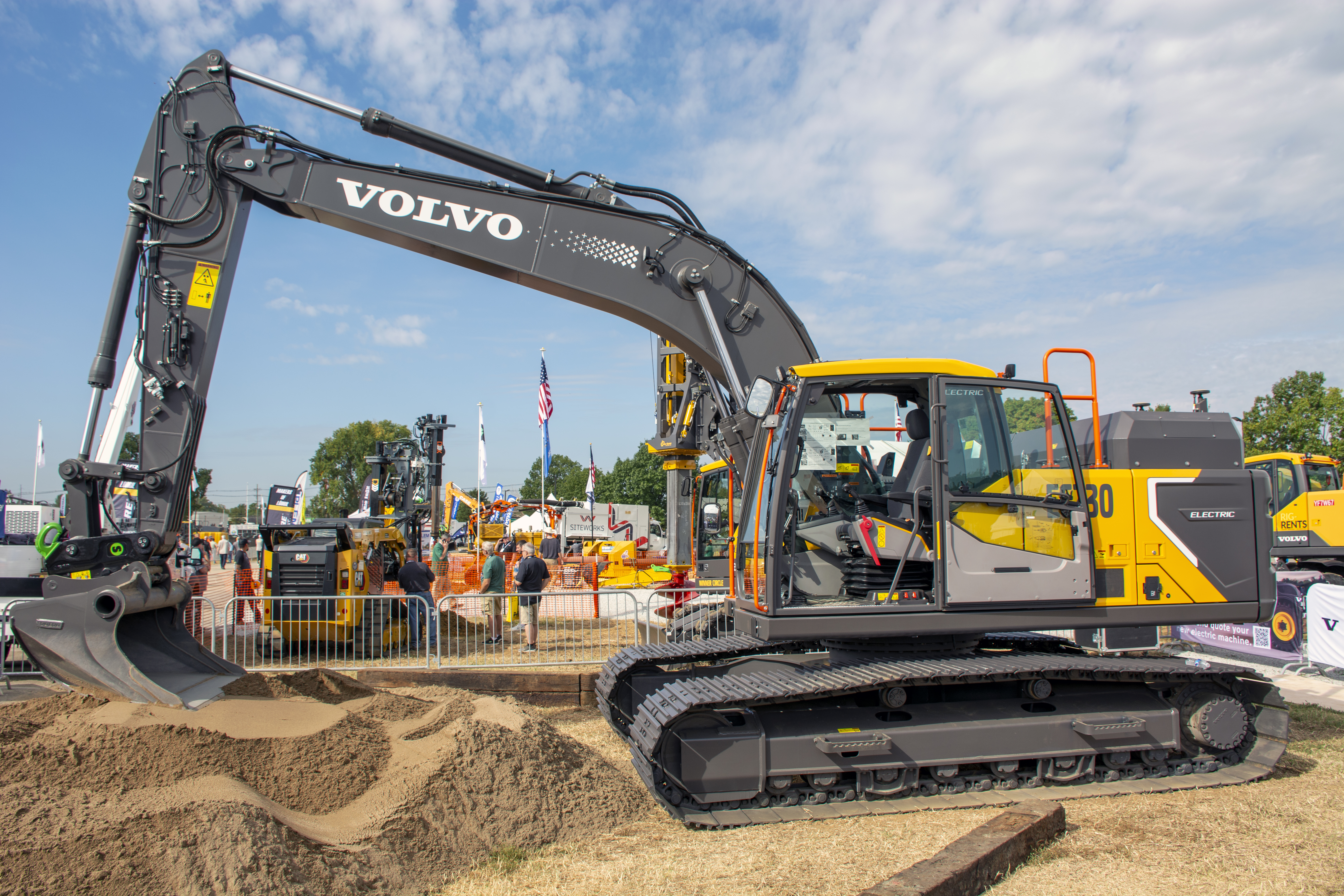 Big Power, Small Cost
Volvo brought its electric-forward equipment lineup to The Utility Expo, including their ECR25 that debuted at The Utility Expo 2021, and their medium-duty EC230 electric excavator that debuted at CONEXPO-CON/AGG this past March.
For utility crews working jobs taking less than a day, the EC230 costs less to operate. Using an average cost of $0.16 per kWh (the EC230's battery has a 264-kWh capacity), a full charge costs an operator just over $42 and provides 4-5 hours of active runtime. That could get a full day's work done since the battery doesn't use much energy while not actively working. That gives the Volvo an approximate operating cost of a little over $8 per hour, which is approximately half the price of similar diesel units at current fuel prices.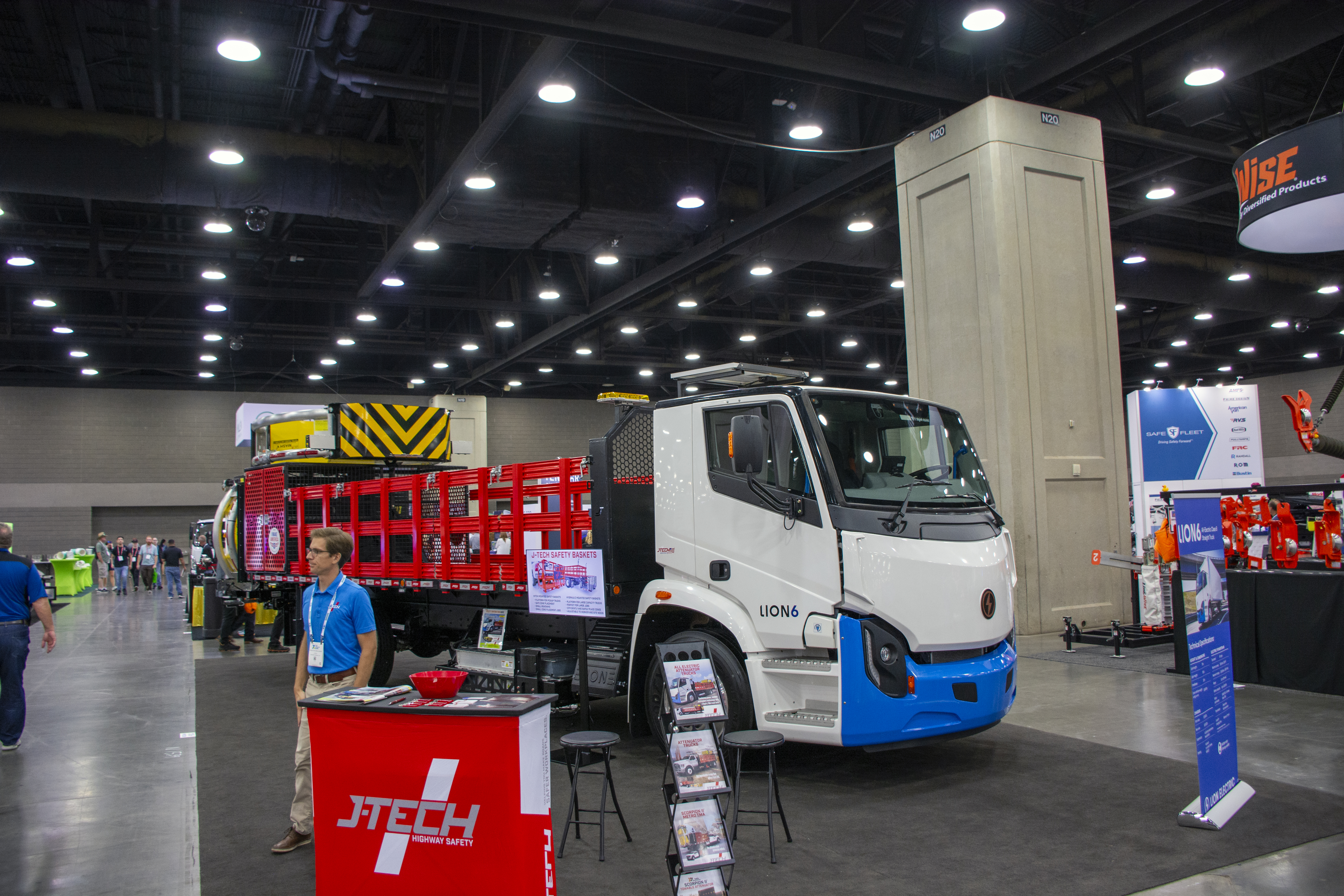 More Ways for Utility Crews to Go Electric
J-Tech, a key player in highway safety vehicles, unveiled an innovative attenuator truck in collaboration with Canadian EV startup Lion Electric. Using Lion Electric's Lion6 Class-6 commercial chassis, J-Tech's electric attenuator truck ensures highway safety for utility crews, bringing the benefits of lower costs and eliminating the environmental impact of engine idling.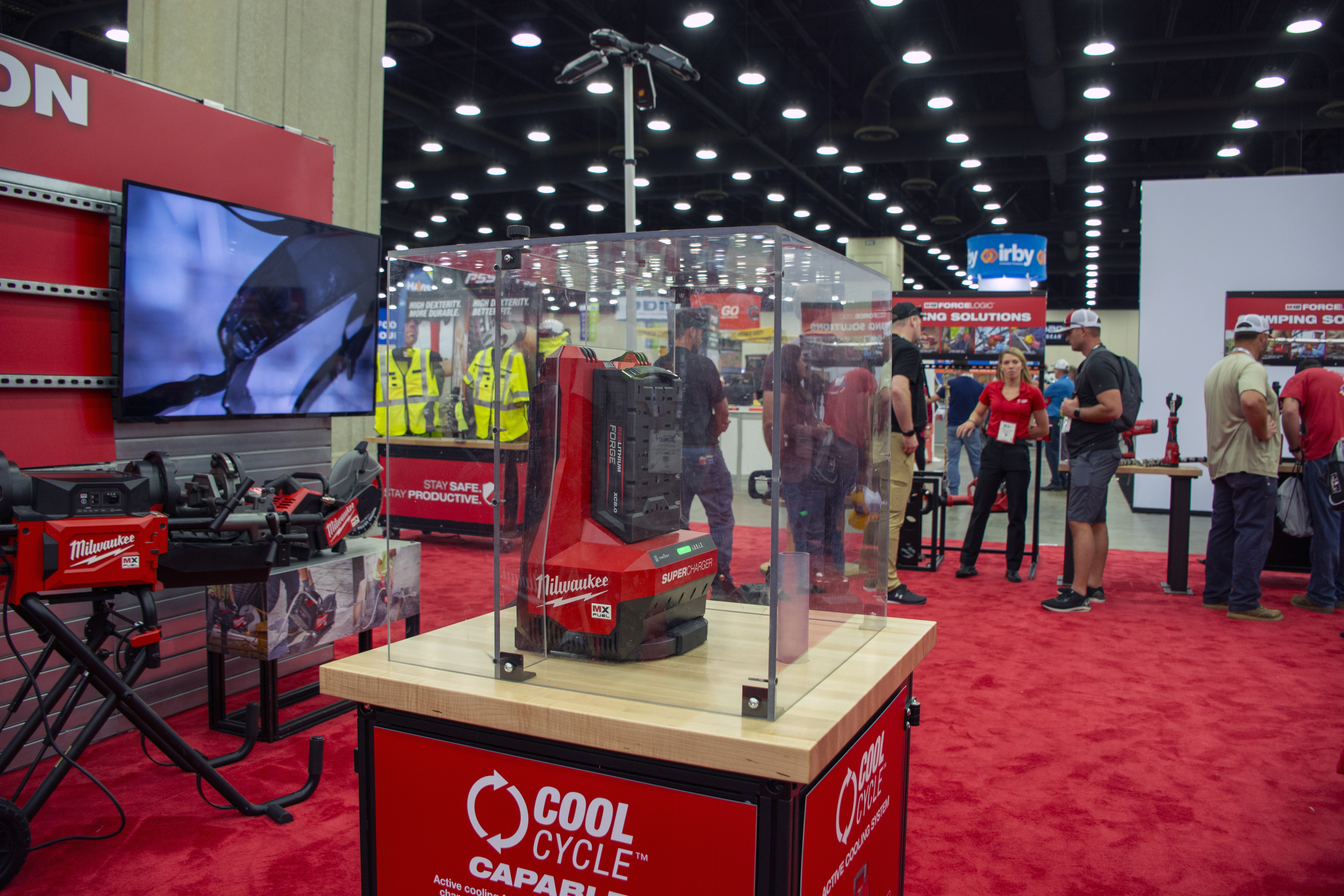 Over at the Milwaukee Tool booth, the company, renowned for quality tools, showcased their hand-tool-focused M18 FUEL, and heavy-duty MX FUEL battery systems. Their M18 system, when combined with Milwaukee's REDLITHIUM technology and Super Charger, powers tools like the M18 FORECLOGIC 3" Underground Cable Cutter or SUPER HAWG Right Angle Drill with a 30 percent smaller battery, providing an 80 percent charge in just 15 minutes.
Simultaneously, the MX FUEL series powers tools previously the domain of gas-powered equipment, such as the 14-inch Cut-Off Saw, 20-inch Plate compactor, or their all-electric Breaker. These battery-electric tools offer lighter weight, less vibration, less noise, and no engine emissions enhancing utility jobsite efficiency.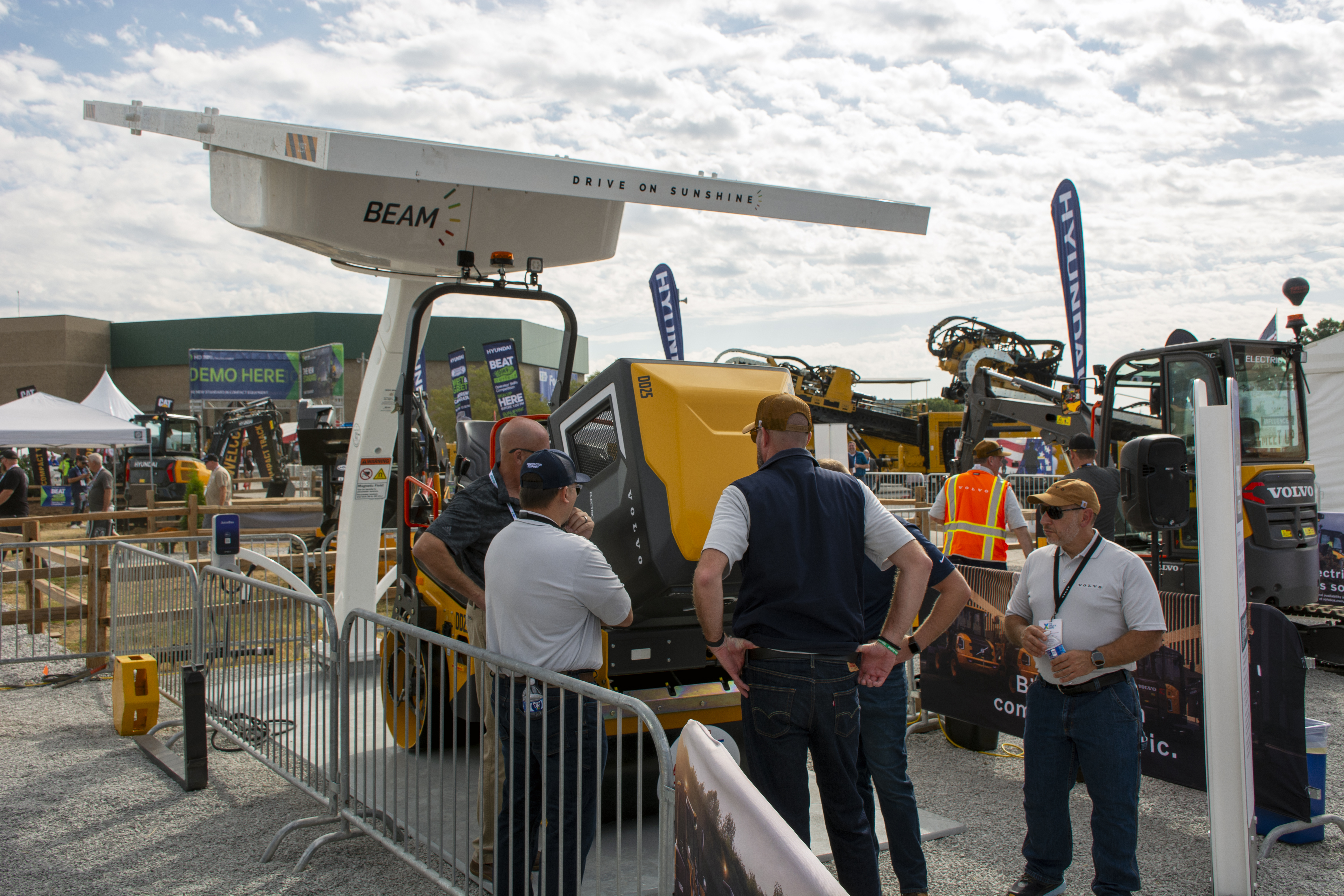 The Modern Tech That makes Modern Society Possible
Although some alternative energy equipment showcased at The Utility Expo remains in the concept/prototype stage, a substantial portion is ready for arrival on jobsites. The 2023 show featured a record amount of alternative energy tech, hinting at an even more substantial presence in the 2025 show.
The Utility Expo returns to Louisville and the Kentucky Exposition Center October 7-9, 2025. Keep up to date on the show and the latest on the utility construction industry at www.TheUtilityExpo.com.
---
Print this page