New Weber MT Paver Roller for Large Slabs
By Weber MT
Products
October 28, 2015 - There is an increasing popularity of using large-size slabs and pavers for Hardscape Projects.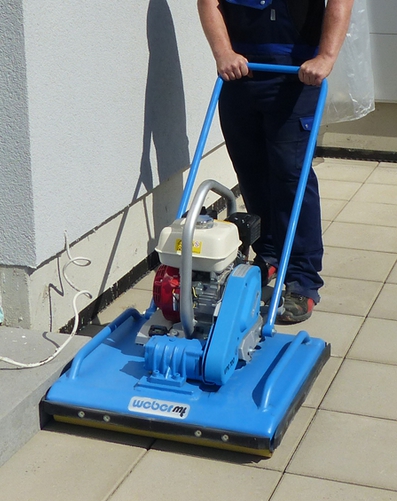 Weber MT has now come up with the perfect solution for compacting these materials in a gentle and efficient manner: The VPR 700 paver roller.
This machine has been designed specifically for the challenging task of compacting slabs and pavers. The VPR 700 rolls over these surfaces with exceptional ease and gentleness. This smooth mode of operation embeds the product properly, while preventing shifting, cracking and chipping.
The rollers allow the machine to press delicate concrete slabs with relatively low thickness gently into their bedding. The machine is just as effective when it comes to vibrating the sealing sand into the joints.
The industry's foremost manufacturers of large-size slabs and paving stone recommend the use of paver rollers such as Weber MT's VPR 700.
To watch the YouTube video click:
https://www.youtube.com/watch?v=MKWG2kb26ss
For company information:
http://webermt.de/DE/eng/forward-plates/paver-roller-vpr-700/
---
Print this page