Your customers get all the xtras with General's Mini-Rooter XP. Xtra Power from the variable speed automatic feed, Xtra Portability from the heavy-duty frame with roll bars to protect the motor when going up or down stairs and Xtra Performance comes from General's Flexicore® cable.
---
Matchless Flexibility & Maneuverability
 
"I've had it everywhere, on rooftops, in basements, in crawl spaces, in yards," he laughs. "I've taken it apart, transported it in sections, and reassembled it in really tight spots. And it always works the way I do – hard!" That's Jeff Wall from Wall Septic & Drain Cleaning Co. on the Mini-Rooter XP®.
Learn More.
---
A Machine Your Customers Can Rely On
The Mini-Rooter XP with automatic feed clears 2" to 4" drain lines and rolls easily to the job on a built-in dolly with 8" wheels. The variable speed Power Cable Feed drives and retracts the cable at up to 16 feet per minute. Watch Here.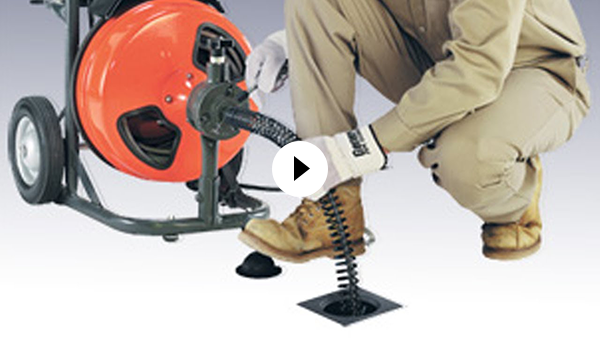 ---
Easy Transportation for Your Customers
 
"It's a '10 out of 10' for performance! The Power Cable Feed itself does the work." That's Zachary Jurkowski from Montreal Contractors, on the Mini-Rooter XP®. Customers can easily transport and maintain the Mini-Rooter XP as they unclog drains from rooftop to basement. Learn More.
---
---
---
General Pipe Cleaners
1101 Thompson Avenue
McKees Rocks, PA | 15136 US